About Us
Plastic Moulders
Brite is one of the renowned brands offering Consumer Durable and Plastic Household Containers for various residential and commercial purposes. We deal in a vast range of Plastic Moulders, Plastic Molding and Consumer Durable Products as per the demand of home and industrial needs. We focus on quality by using high grade materials and most advanced technology. Excellence and maximum customer satisfaction is our motto that makes us unique brand in the market.
Heritage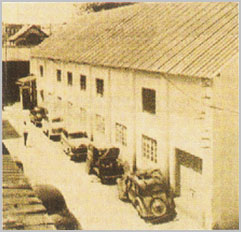 The story of "Brite" is very old, in 1947, the Co-founder and Director of the company, Mr. T. W. Bhojwani came to Bombay (Mumbai) from Lahore. He saw the plastics first time in his life and revolution began to take place in the country.
The company started its operation as a plastic molded manufacturing unit in the country. Today, Brite is one of the most reputed names amongst plastic molding products manufacturer in India. The company use precision moulding techniques for manufacturing process and continuously upgraded through the practice of Kaizen thereby reiterating the good commitment in the market. The Company main focus is to deliver high quality products that meet to international norms and standards.
Brite went on to become the preferred supply partner of all leading automotive and non automotive OEMs in India, with 6 plants across India. These have after a divestment and re structuring exercise, been brought down to 4 plants in Pondicherry, Faridabad and Bhimtal (Uttarakhand).

Packers And Movers In Bangalore
Packers And Movers In Chennai
Packers And Movers Delhi
Packers And Movers Gurgaon
Packers And Movers In Hyderabad
Packers And Movers India
Packers And Movers Mumbai
Packers And Movers Navi Mumbai
Packers And Movers In Noida
Packers And Movers In Pune
Packers And Movers In Thane